Dave East – "Keisha" (Video)
Don't get caught slippin' playa. 
If you've seen Belly then you know Tommy's girl Keisha is the epitome of a ride or die chick. What man wouldn't want a girl like Keisha, right? Well, after the experience Dave East has had, he'd be that one. In his new video Dave reveals that all Keishas aren't "Keisha" and explains the time "Keisha" finessed him as the scenario plays out on-screen. All we have to say is, we hope Keisha is in good hiding because we wouldn't want to be her if Dave found her. But if you see her, let him know (check cover art below). "Keisha" will appear on Dave's Kairi Chanel album dropping September 30. Listen to "Keisha" and then checkout the track list and cover art to Kairi Chanel below.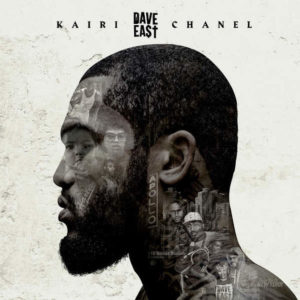 Kairi Chanel  features 2 Chainz, Fabolous, Sevyn Streeter, Cam'ron, Beanie Sigel and more. Check out the entire tracklist:
1. "It Was Written"
2. "Type of Time"
3. "Again"
4. "Can't Ignore" Feat. 2 Chainz
5. "Sending My Love" Feat. Sevyn Streeter
6. "30 Ni**az"
7. "Keisha"
8. "Eyes on Me" Feat. Fabolous
9. "S.D.E." Feat. Cam'ron
10. "Don Pablo"
11. "The Only Thing"
12. "The Real Is Back" Feat. Beanie Sigel
13. "Slow Down" Feat. Jazzy Amra
14. "Don't Shoot
15. "Bad Boy on Death Row" Feat. The Game