September 11: "Romeo & Juliet" With A Hip-Hop Twist
Romeo & Juliet, Shakespeare's popular production of two star crossed lovers, plays in the Edward Vincent Park Amphitheater (700 Warren Lane in Inglewood) on Sunday, September 11, 2016 at 2:00pm and 5:00pm. It's a timeless story of young passions caught between the feuding families of Capulet and Montague during a fictional present day where the nation is at war and everyone is longing for peace. The show is free and open to the public.
Directed by Brandon Rainey, the show features an amazing cast of over 40 young Inglewood actors, singers, dancers & musicians and a score of original and popular music from several decades. The music, dance, and riveting poetry breathes fresh new life into this classic that will take you on a roller coaster of human emotions and have you and the family dancing in your seats.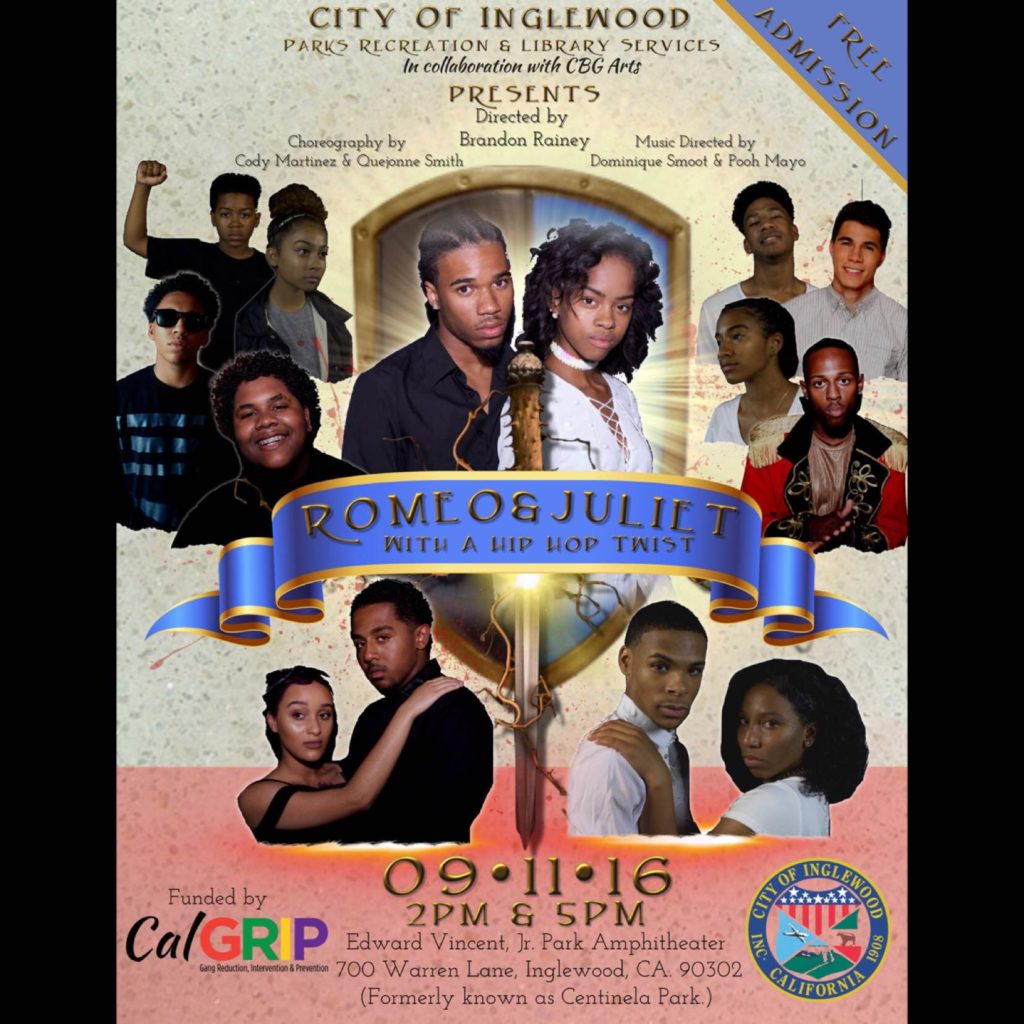 The production is sponsored by the City of Inglewood in collaboration with CBG Arts. Brandon Rainey and CBG Arts are committed to using the arts to change lives. Since 2007, they continue to present quality theater with integrity to the community, usually bringing out people who wouldn't normally attend or participate.
"Romeo & Juliet" with a Hip Hop Twist is funded through a grant from the California Board of State and Community Corrections – California Gang Reduction, Intervention and Prevention (CalGRIP) Program.
For more information, contact the Inglewood Parks, Recreation and Library Services Department at (310) 412-8750 or CBG Arts at info@CBGARTS.org.